The world is moving at a very fast pace. Youth today are more thoughtful and aware. They have a clear vision of what they want to achieve.
This clarity in thought leads to the desire of the entire 13-year-old to become a model in the fashion industry.
These are individuals who show their preference for beauty and fashion trends at an early age.
If you are one of the aspiring models of the new generation and are thinking how to achieve your goal, we are here to help you start a modeling career.
If you are wondering what is the best age to start modeling then it would be a better idea to start at a young age, because these days the youth are very ambitious and thoughtful about their future.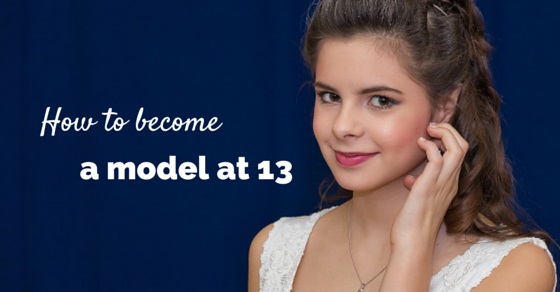 The following are some tips when starting a modeling career.
1. Convince Parents:
You can be independent and have a clear view of why you plan to pursue a career in modeling.
Nevertheless, you cannot avoid this step and you need to explain to your parents and make them understand their dreams. There are parents who are not very open-minded and who may object to making a career in modeling.
If you have parents like this, then you need to make an effort to explain to them why you want to choose a particular career.
They will have reasons for their concern and concern. Discuss with your parents and clear their doubts and your parents will surely understand and encourage you.
2. Get Proper Support from School:
Once you reassure your parents, the next step will be to get the right guidance from your teachers.
The school is the best place for all types of career guidance. Your teachers can help you get in touch with the models who have done their schooling.
Teachers can also use their work positions to receive help and guidance from industry experts. Schools can easily manage a workshop or seminar about business.
13 Videography Tips for More Professional-Looking Videos.
Request Teachers to Provide Career Guidance:
If you have several classmates who wish to pursue the same career, then team up and request your teachers to provide career guidance on modeling careers.
Teachers in schools and colleges will always be ready to help their students. The main advantage of guiding your teachers is that it is a safe method.
The fashion industry has many frauds and scams like any other industry and you need to be extremely careful when you use other channels.
Schools always keep the safety of their students as their top priority and you can be really careless when you consult teachers for advice.
Attend a seminar or workshop about fashion careers:
The fashion industry is searching for new talent all the time. Various brands organize fashion-related seminars and workshops so that students and budding models can become aware of the various possibilities in a fashion career.
You can read about these seminars and workshops by reading newspapers and magazines or checking fashion-related news websites.
Participate in events where you get to learn the scope of the area.
3. Decide What Kind of Model You Wish To Be:
Modeling career also has many diverse options. You should understand where you fit in the best. You need to examine several options in modeling and choose something that best suits your choice.
Model for Commercials:
TV commercials usually require models that can represent the common man or woman. Figures and measurements may vary slightly and if you do not have the correct figure, this is an option for you.
Even for TV commercials, you need to present on screen and meet some basic modeling related criteria.
Model for a Brand:
Modeling for popular brands such as Raymonds or Reid & Taylor would be a bit difficult as they have certain criteria that you may need to meet.
Big brands usually look for the right figure to represent their line of clothing.
Models for Film Industry:
It is really hard to get into the film industry. Apart from good looks, a perfect figure and a good on-screen presence, you should have a good knowledge of acting to make a mark in the film industry.
You can also be expected to know about dance and there is a beautiful gait.
Models for Print Media:
You can also choose to be a model for catalogs or print media. You need to create a portfolio to send to the editors of print media.
If you do not have friends or classmates who can do it for you, it is wise to seek professional help to take pictures.
4. Contact Seniors in the Field:
When you come in contact with seniors in the field, you should make the best use of the opportunity to understand the facts about the career.
Understand the Challenges:
The challenges presented by careers prevent many people from succeeding in this field. You should interview seniors and understand the challenges they faced while building their reputation in the field.
If you prepare in advance, you will not have trouble making your predecessors make their mark in the modeling field.
Learn the Possibilities of Failure:
There are some common factors that lead to failure. These usually involve selecting the wrong channels using the wrong approach to advertise their skills and get attention.
Understand the possibilities of failure under different circumstances and discuss the approach you plan to choose.
8 Acting Tips for Bright Eyed Beginners.
Take References in the Field:
Those who are already modeling for popular brands can give you useful references. Create a database of contacts and references.
Note below the contact email ID and telephone number. You can use these contacts when you are ready to start your modeling career.
5. Groom Yourself to Match the Trade Requirements:
The biggest challenge in the fashion industry is to be well prepared which meets the requirement of the industry.
The moment you lose the right figure or charm in your look, your demand in the fashion industry decreases. You need to be physically prepared to suit the needs of this challenging industry.
6. Work on Your Choice of Attires and Accessories:
You need to learn the art of choosing the right dress and dress. You have to understand your figure type first.
Then you have to choose the dress and accessories that match your shape type. Choose dress colors that suit your complexion and make you look brighter and more attractive.
7. Devise a Health Plan:
Everybody needs a good health plan that will help them. For those making a career in fashion, a health plan is indeed unavoidable.
A comprehensive health plan should be designed keeping in mind your current health status.
Include Exercise:
Regular exercise plays an important role in keeping you healthy and happy. You need to include a regular exercise plan that helps you stay fit and energetic.
It would be a great idea to dedicate a few hours in the morning to exercise.
Regulate your Diet:
Appropriate suggestions from a dietitian may be needed to regularize your diet. Dieticians can suggest the correct calorie intake to suit your body type and gender.
They will also tell you which foods you need to strictly avoid.
8. Posing for Photo-Shoots:
Your entire career is going to be in front of the camera and it is better that you get used to the camera quickly. Practice posing for photoshoots.
Ask your friends for a photoshoot?
At the age of 13, you do not need professional help for photoshooting. You can also ask a friend for a photoshoot for you.
This is a great way to practice. After entering the industry you can choose professional photographers.
A portfolio is where you are going to market your look.
There is a need to make a portfolio really powerful so that it leaves a lasting impression on the mind of the viewer.
9. Grab Fashion Opportunities that Come Your Way:
If you use small fashion opportunities coming your way then you can start early.
Take part in the school's fashion programs:
If you have fashion shows and similar events at the school's annual functions, you need to attend them.
This will be counted later when you contact the firm and brand for a modeling opportunity.
Participate in fashion contests:
Brands often organize fashion competitions for budding models and you should never miss such opportunities. You can refer to the company's newspapers to know about such opportunities.
Participate on online fashion contests:
On the web, there are often quizzes regarding the fashion industry. You can try to participate in these to get more knowledge about the industry.
10. Stay inTouch with the Media:
Media plays an important role in making Limelight the right model. To be popular in the fashion industry, you need to be in the good books of the media.
Make contacts on social networks:
Since social networks are of great importance in this web driven world, make use of the possibility of making contacts through social networks.
Maintain good contact with fashion and beauty bloggers.
Try to develop contacts with fashion magazine editors:
You will have to make special efforts to maintain good contact with the editors of the fashion magazine.
"Interested models click here to further information modelling profession."